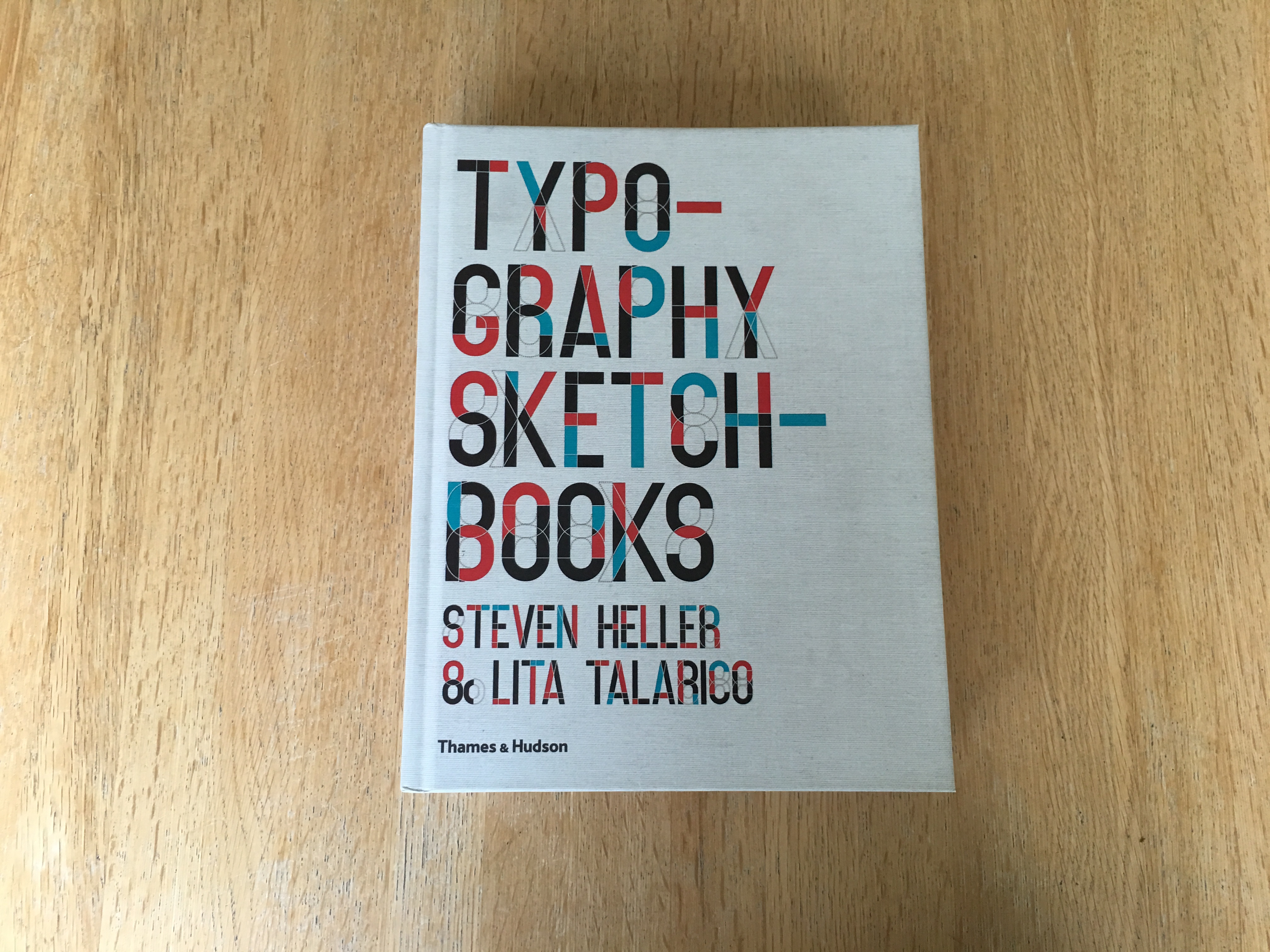 I bought this when I was Design Director at w+k. I think we were doing a pitch and we wanted to use some hand drawn type so I bought this as inspiration.
This book contains various photographs of type sketched by designers. Not really famous designers, at least not famous to me. There are a few well known names like Tom Geismar and Matthew Carter. Each designer talks a little about their sketchbooks and their relationship with type. There are a few paragraphs and two spreads for each designer. 
Flicking through now, I don't think there are enough actual sketch books. I'd love to see more sketch books, not neatly edited but complete with the shopping lists written in the margins. 
Although I have never and will never read this book, I don't think you're meant to read it. It's best when it's flicked through. I made a short video to illustrate this insight.
Looking at this book 6 years after I bought it, it's a little underwhelming. There aren't any sketches I fall in love with. It's a weird mix of doodles and detailed drawings. It's nice to flick through though.
You can buy Typography Sketchbooks from Amazon.
Part of a series; Reviews of books I'll never read.